Lavender Crew Neck Folded Cufflink Sweater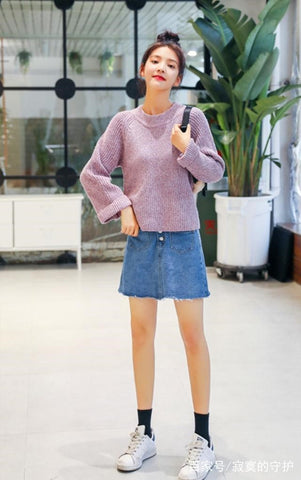 First of all, what attracted me to this sweater is the color of this sweater. This sweater is not a pure purple color design. It is mixed with a little white wool in lavender. Forming such a color, in fact, the color of such a sweater will look better.
The unique part of this sweater is that the upper part is quite loose style, but the lower part is gradually tightened in the shape of the sweater. The loose cuffs gently fold up the sleeve buttons to add to this sweater. A little bit of fun, not monotonous.
---