Half Turtleneck Velvet Heart Sweater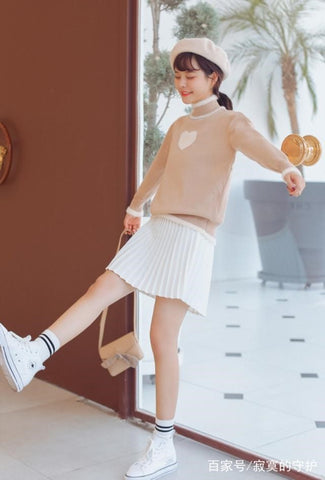 I have already selected the favorite sweater in this issue of sweater recommendation. It is this one. What do you think of fairies? It really means poking my heart. I have never seen such a cute and gentle sweater design. , My requirements for sweaters. This sweater really does all of it, and it's done very well.
The color of the whole sweater is apricot color. Compared with other colors, apricot color is more suitable for soft girls to wear. In addition, what kind of fairy design is really on the chest of this sweater, it is actually a one White heart, I really like it too much. The difference of this sweater is that the cuffs and neckline have this white furry design. Oh my God, whether it is furry design or heart-shaped design, it is so cute.
---